The Tiger Balm, a cure for grandmothers?
Tiger Balm red vs white. Which ones is better? We will shed light and explain in detail what the different formulas are all about. The Balm is an organic remedy invented to calm various daily ailments such as rhinitis, fever, cough, stiffness, tendinitis and many others. It is a product for external use only that is directly anointed on the skin.
It is world famous, and it comes down to the originality of its ingredients including camphor, menthol, clove oil and cajuput oil. Because of the sensation that it gives which rises from hot and cold, due to the warming presence of camphor and clove while menthol and cajeput gives a feeling of coolness.
A grandmother's recipe, as some people like to say, with a hint of humor, even irony, but a recipe that has gone through time and still continues to impose itself to be very effective.
The Ointment is mainly found in two variants: the red version, containing cinnamon essential oil (cassia) giving it its red color, and the white/soft version. Many simply confuse the difference between red and white Tiger Balm and its properties. Let's explore and explain in detail:
However for both versions, there are three main ingredients in common, namely:
Camphor obtained by extraction from the camphor tree (scientific name: Cinnamomum camphora), which is for the Chinese the tree symbol of life given its longevity. The essential oil of ravintsara obtained from its leaves and young branches has disinfectant, immunostimulant and adaptogenic properties. It is on average 25% of the texture of the topical.
Menthol is derived from the essential oil of peppermint. It is appreciated for the feeling of freshness. It releases and is reinforced by a decongestant action. It also has antibacterial, anti-inflammatory and antioxidant properties. On average, menthol makes up about 10% of this ointment.
The clove essential oil is derived from the clove tree (scientific name: Syzygium aromaticum) tree found in Indonesia and is very famous for a long time for the therapeutic and culinary qualities of its flower buds. This oil contains also antiseptic properties. It makes up about 1.5% of the white balm and 5% of the red balm.
Tiger Balm red ointment uses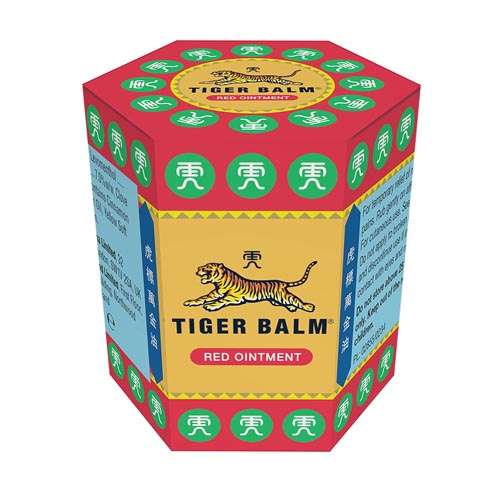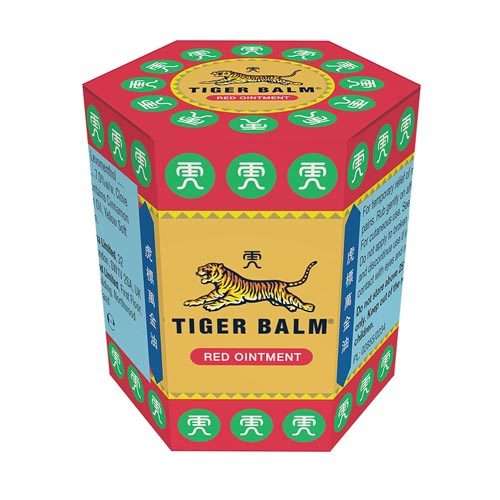 Read More: 46 Stunning Tiger Balm uses
Compared to white ointment, the Tiger Balm Red 30g version has three additional ingredients:
Mint essential oil, contains between 8 and 10%, has local analgesic and anesthetic properties and promotes ingestion thanks to its draining and anticonvulsant effects.
The essential oil of cajuput contains between 6 and 8%, is extracted from the aromatic tree originating from India, the cousin of the tea tree whose name means "white tree". The oil has extraordinary antiseptic, expectorant and protective skin virtues.
Cinnamon essential oil from China (scientific name: Cinnamomum aromaticum) has a composition rate of about 5%, is obtained by extraction from the native tree in China. It provides a rich aromatic bark color – the cinnamon widely used for cooking / baking. It is known for its analeptic and purifying properties; indeed, it is bactericide, antiviral and parasiticidal and heals contaminations of all kinds.
The rest of the product, around 30% is made of the paraffin substance which is extracted from oil. This is why the Tiger Balm cannot be administered orally. This substance is used to fix the balm so that it has a creamy effect.
The various components of the Tiger Balm affect the sensory receptors in two ways:
Camphor and clove produce a feeling of warmth at first, followed by a cold sensation resulted from menthol and cajuput. These conflicting nerve receptor stimulate will lead to numbness which will help alleviate your symptoms and regain some form of thunder, say tiger. This Red Tiger Balm is highly recommended for muscle contractions and joint pains.
Tiger Balm white ointment uses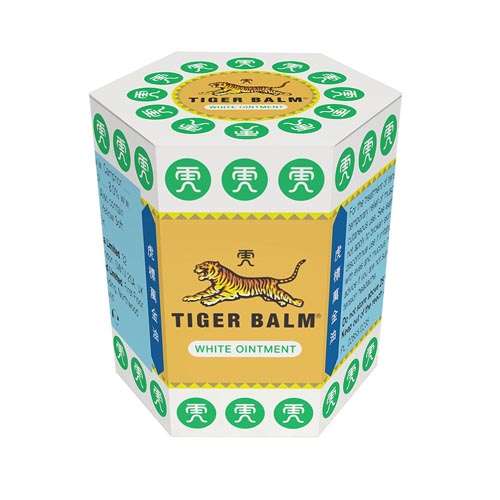 This Tiger Balm white 30g has some additional compositions to Camphor, Minted menthol oil, Menthol and Clove which is a 13 to 15% composition of the eucalyptus essential oil. In fact, eucalyptus oil is extracted from gigantic trees of Australian origin. It is particularly effective against coughs and flu.
White is mainly used for headaches, coughs, colds and insect bites (especially mosquitoes). It is also shown that it is effective against several diseases of E.N.T. (ear, nose, and throat). It stimulates the immune system and acts against infections and frees the airways.
However, there are also other products that are distinguished by their properties. We can quote:
Tiger Balm Oil uses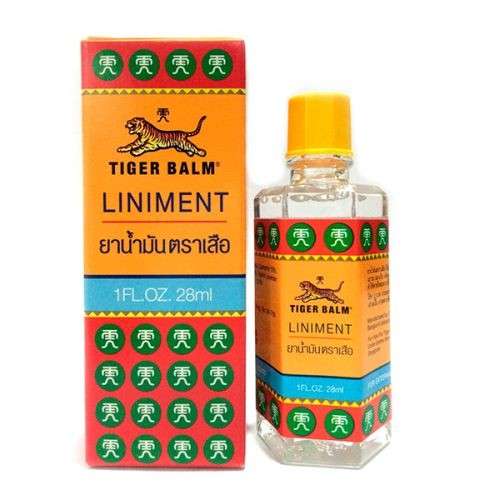 You might like: Tiger Balm Benefits explained
The Tiger oil is the liquid version of the red balm that is used for applications on large areas. It is heating oil to relief for headache, weakened muscles, tendons, as well as muscle contractions. This liniment works exactly like a purely external anesthetic that will quickly soothe the pain of large areas of your body.
The components of this oil: Camphor: 15%, Mint: 8%, Eucalyptus: 6%, Lavender: 5%, Menthol: 38%.
Renowned for being very effective against pain, the Oil is used to help ease muscle and joint pain. It also has Ayurvedic properties, so it is effective in softening the muscular twitches due to overwork, arthritis, stiffness of the neck, back pain, but also to other musculature aggravations.
If you apply it directly to the level of pain, it would facilitate the blood circulation to increase energy to the treated area. The muscles would relax and the inflammation of the joints and tendons would decrease.
On the other hand, the Tiger Balm oil also soothes migraines and headaches of low intensity, or moderate intensity. You can also apply it to reduce mosquito bites.
In case of cough, you can apply it on the chest or on the back and it will help you to free the airways.
The oil should be used sparingly so that you do not fall victim to certain aggravations. Because if you misuse it, you may feel burning, itching and skin irritation, as you may also be subject to inflammation. These are the most common warning signs.
However, this is extremely rare. Do not use for infants, epileptics, and those who are allergic to any of the ingredients in the product.
Even that the Topical is free of any medical prescription, it would be better to seek the advice of a specialist before starting a therapeutic treatment. Indeed, to take full advantage of the benefits of the balm, it is essential to carefully consider the dosage and contraindications mentioned above. The daily dose is recorded on the package. The oil is sold, commonly in the form of a 28 ml box.
In short the oil can be beneficial in several situations such as muscular diseases, rheumatism, but also in some otolaryngology diseases. It helps to reduce congestion of the bronchi and to calm the cold. This balm oil is very versatile which makes it famous.
Its use does not require great medical knowledge, it is sufficient to respect the dosages indicated. The oil begins to act quickly and you will feel its first blessings. A feeling of warmth proves it is acting. This wave of heat will follow a shower of very soothing freshness.
Tiger Balm Soft uses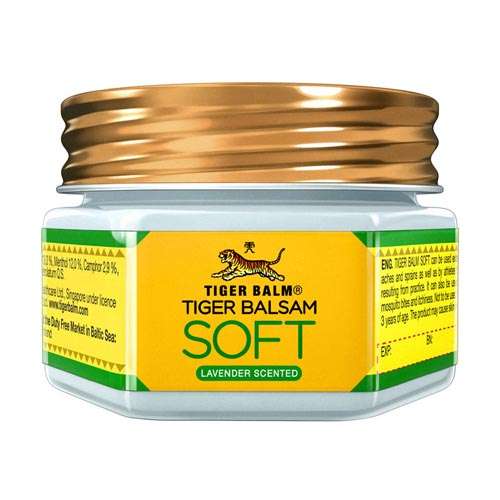 The Tiger Balm soft is one of the variants of "Tiger balm". As its name suggests, it is lighter, more velvety and less concentrated. It is less irritating. It is thanks to this specificity that it can be applied on epidermis and sensitive parts.
It is used for its healing and therapeutic virtues. Its lavender scent endows its healing and calming power. It is essentially composed of: Camphor 10%, Menthol 12%, Cajeput Oil 13%, Clove Oil 1.5%, and Lavender Scent. Despite its soft side it is strongly discouraged to use the ointment on the mucous membranes or near the eyes.
Apart from this, the ointment is a perfect therapy aid to unblock congested nose and relieve headaches which are common cold symptoms.
The topical has also several other uses, among them are the following:
It helps to reduce the symptoms of flu;
It also weakens the poison from insect bites which causes the itchiness
Tiger balm for Athletes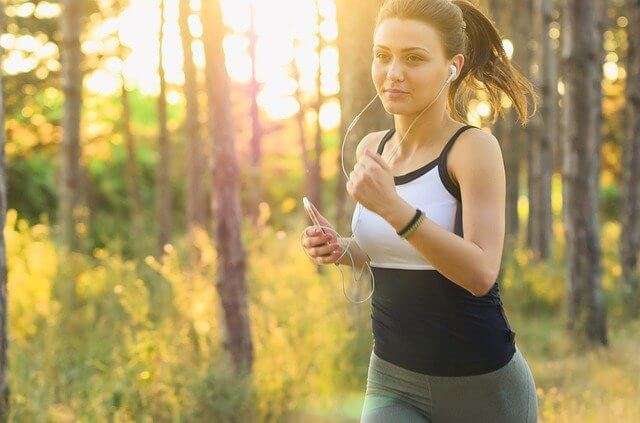 Also interesting to read: How does Tiger Balm work
The Tiger Balm is highly recommended for people, including athletes, who like to own a miracle product. Thus, it can calm inflammations of joints; muscle cramps and also alleviates back pain. You just have to massage the painful area very well invaded by a hot flash feeling and followed by a cooling snap.
It is that miracle of the product that makes it magically! The white or red balm is used to warm the muscles although the white is a little less aggressive and can also be used for headache and nasal congestion.

You can do small massages, 2 to 3 times a day to experience this heating and relaxing effect. If you want to multiply this effect, simply leave your hand on the painful areas. Please avoid using a hot water bottle / heating pad or something similar because it may develop skin reactions and therefore it is to be discouraged to do so.
Tiger Balm Side effects and Contraindications
Because the product does contain essential oils, it is strongly discouraged for children under the age of seven and for pregnant or breastfeeding women.
It must be administered externally only. You must prevent contact with mucous membranes, eyes, irritated skin (open wounds etc). After usage you must wash your hands meticulously because any oral absorption of the product is risky because of the presence of camphor. Please pay attention to your children which are still young. It's about their health.
The Balm is licensed for sale in many countries around the world due to its proven clinical observations. In the 90s, a test was performed on patients which concluded that this ointment is responsible for 0.5 to 1.5% of small dermal inflammation due to various reasons (allergy ..)
If you are allergic to any of the components of the balm, stop using it immediately. If you have sensitive skin, or if you have doubts, you can do a small test on a small area of your skin before using it on a larger surface. It is absolutely inadvisable to associate the balm with a homeopathic treatment because the camphor removes the therapeutic actions of homeopathy.
Please ask your homeopathic practitioner for further details,. and be aware that the action of the balm is only to soothe a symptom. If the pain persists, you should consult your doctor so that he can establish a diagnosis that would allow you to cure the cause of your suffering.